THANKSGIVING
An extraordinary collection of resources for the Thanksgiving holiday featuring Pema Chodron, Robert Emmons, Brother David Steindl-Rast, Gregg Krech, pianist George Winston and more. Material to inspire you – concrete ideas for practicing gratitude and Thanksgiving.
Constraints Create the Possibility of Joy
By Susan Schnur
After I was well again, I still woke in the middle of every night; I was used to it. At first it was habit that woke me. I expected pain and, finding it gone, I'd fall back to sleep, relieved. In time, though, it became the relief itself that woke me; a gratitude so sharp it felt almost physical. It's hard to say how relief about something specific evolves into gratitude as a general stance toward life, but that's what often happens, and that's what happened with me. I wake, and have for years now, overwhelmed by a sense of gratitude; it's like a sixth sense, like waking to the smell of smoke in a house or to the sound of a child's cry. It's a reckless feeling, unbidden as tears. Nothing specific is . . .
To open the full article in a new browser window, click HERE.
The ToDo Institute's Concise Little Guide to Thanksgiving Reflection
by Gregg Krech
We have developed a Thanksgiving Reflection guide to enhance your enjoyment and appreciation of the holiday. This resource provides thought-provoking themes and structure for integrating a reflective quality into the experience. There are so many uncontrollables in the world, but even a short period of self-reflection can lift our spirits and open our hearts. This year's booklet is interactive, so you can enter your reflections directly into the booklet from whatever device you are using.
ToDo members should have already received this reflection guide. (Please let us know if you didn't.) If you would like to become a member and receive this guide, you can do so HERE.
George Winston's "Thanksgiving"
Edited by Gregg Krech -- $2.99 Ebook or $9.95 Print
When we travel, we have limited space in our bags. We try to take only what's important and leave the rest behind. We would be wise to treat our stories the same way. We carry around our stories in our mind and heart. Some of these stories don't serve us very well. They weigh us down. The renowned Indian pandita, Aryadeva, said, "To merely question that things might not be as they seem can shake the very foundation of habitual clinging." Pythagoras questioned whether the earth was flat. Aristotle questioned whether the earth was flat. This questioning spirit changed the way we understand the shape of the world we live in. This book provides powerful examples of people who had a turn of the mind as a result of quiet self-reflection - a method from Japan called Naikan. People handcuffed by their past. A woman who hated her mother, a man estranged from his father, a pregnant woman hit by a train, a couple struggling with their marriage. Even a rabbi who neglected his shoes. If you're willing to question your life, it may change the way you understand your own world . . . your own life. Lighten your load. See the world with new eyes. Find a path with a heart.


While we can't change the past, we can change our attitude towards it, and thereby change our future. The practice of Naikan is a simple yet powerful method to achieve this, and Gregg Krech's new book on Naikan is an excellent guide. Building on his previous book, Naikan: Gratitude, Grace, and the Japanese Art of Self-Reflection, Krech provides readers in each chapter with stories and prompts for inner development, gradually leading them through the stages of Naikan. Readers will finish this book with new insights into their life, an enriched gratitude, and a deeper personal understanding of the keys to happiness.
--Chikako Ozawa-de Silva, Ph.D. Associate Professor, Emory University
THE SPIRIT OF THANKSGIVING
Thanksgiving and the Spirit of
ON
by Gregg Krech
I once traveled with a friend who had great insight into human nature. He said, "Wherever you go you can find something to complain about." If we travel, we can complain about lumpy beds and crowded airports. But if we stay home, we can complain that we never go anywhere interesting and there's never anything good on television. When I first went to Japan about twenty years ago I had a little book of phrases to help me communicate in Japanese. I had purchased it without thoroughly examining it, but when I was in Japan I read it carefully. I was amazed at . . .
To open this document in a new browser window click here
Sipping a cup of Negativi-tea
by Gregg Krech
For the past twenty years I've been presenting a scene at my workshops, in which a husband and wife come home after work and greet each other in the living room. One spouse begins by reporting the litany of problems faced that day – traffic, boring meetings, computer crashes, parking ticket, etc. . . When that spouse is done, the other one responds: "You think you had a bad day?? Let me tell you about my day." And now we hear an even longer, and more dramatic, recounting of problems and complaints. By bedtime, both partners are emotionally exhausted and glad the day is over.
I now offer a second script . . .
Gratitude and the Spirit of Thanksgiving
" In between birth and death everything I have is a gift – my body, the clothes I wear, the knowledge I have, family and friends, hobbies I enjoy, the house I live in, and so on. The are all "mine", but only as things temporarily entrusted to me during my sojourn on earth "
- Rev. Taitetsu Unno
Grateful For Nothing
by Gregg Krech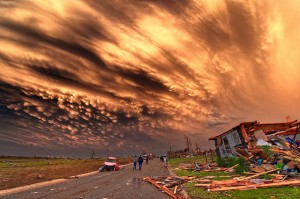 My friend Donna had an interesting experience several weeks ago. She compared it to winning the lottery. She was so touched by this experience that she mentioned how grateful she was for things she normally takes for granted every day – water, trees, electricity and more. So what kind of extraordinary good fortune came Donna's way? Why was she feeling so grateful, so lucky? Here's what happened . . .
Barefoot and Grateful
by Rabbi Rami Shapiro
What are you grateful for?
Start with the biggies: your kids, your marriage (maybe your divorce), life, a good job (or maybe just a job), family, friends, that kind of stuff. Then work on the Hallmark things: babies, puppies, daisies, sunsets, and babies playing with puppies among the daisies at sunset. But what about your shoes? Are you grateful for your shoes? Before you answer this question, take a close look at your shoes. You may have more than one pair, so pick the pair you wear the most. If they are in your closet, go and examine them. If they are on your feet, take them off, and let's have a look.
Read the entire article on the Thirty Thousand Days Blog
Pema Chodron "This Lousy World"
Stages of Gratitude
by Gregg Krech
Many of us wish to be conscious of how our lives are blessed. We don't want to be stuck in a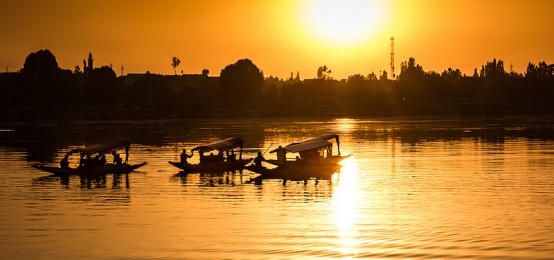 complaint-based life. We want to be grateful. Yet we constantly regress to a state of mind where we focus primarily on our problems and complain about how hard and unfair life is. Our state of mind (and spirit) is a roller coaster, going up and down between feeling grateful and sinking into despair or resentment. The following stages may reflect where you are at any given moment. We don't "attain" some higher stage and remain there. Instead we can develop . . .
by Gregg Krech -- Special Price $11.75

I hope to buy copies of this book for Christmas this year to give to all of the people I love. I read this book and applied its principles to my life and especially my relationship with my husband. It is transformative! By using the techniques discussed in this book, which are really very simple to use, you gain a truer, fuller picture of what is happening in any relationship in which you are involved. It has helped me to truly appreciate my husband, something that hasn't happened in a very long time. Of course, he feels that appreciation and the result has been a wonderful transformation of our relationship. I recommend this book for everyone as I can't imagine anyone for whom it would not be life changing in some degree. --From an Amazon review
THE PRACTICE OF THANKSGIVING
Nine Steps to a Thankful Thanksgiving
by Gregg Krech
I confess that I have taken glass for granted. The main floor of the ToDo Institute (where I live) contains 14 panels of glass, many of them nearly as tall as I am. These glass windows and doors bring the outside inside. On a sunny day, the room fills with sunlight. When there's a harvest moon, there's a whisper of moonlight in the house much of the evening. Ironically, I take glass for granted, because I don't want to take the view for granted. I look through the windows to the south and I may see the reds and golds of autumn foliage one day, and a gang of wild turkeys the next. I'm always looking past the glass . . .
Read the complete PDF article here
(In order to view PDF documents, you will need to have the free Adobe Acrobat Reader software installed on your computer.)
Not Complaining -

by Brother David Steindl-Rast
"Later I asked myself, what is it that upset me? And the answer is change. And this is where all of this gets connected with gratitude. You see, I don't want change. The little me doesn't want change; it's very allergic to change. You see how this is connected with complaining? It's the little me against the rest of the world. And the little me sees itself as entitled to something. The world owes me something. But really what on earth does the world owe you when it comes down to it? Absolutely nothing."
Continue reading this article...
Expressing Gratitude is Transformative
by Roshi John Daido Loori
" Expressing gratitude is transformative, just as transformative as expressing complaint. Imagine an experiment involving two people. One is asked to spend ten minutes each morning and evening expressing gratitude (there is always something to be grateful for), while the other is asked to spend the same amount of time practicing complaining (there is, after all, always something to complain about).
One of the subjects is saying things like, "I hate my job. I can't stand this apartment. Why can't I make enough money? My spouse doesn't get along with me. That dog next door never stops barking and I just can't stand this neighborhood." The other is saying things like, "I'm really grateful for the opportunity to work; there are so many people these days who can't even find a job. And I'm sure grateful for my health. What a gorgeous day; I really like this fall breeze."
They do this experiment for a year. Guaranteed, at the end of that year the person practicing complaining will have deeply reaffirmed all his negative "stuff" rather than having let it go, while the one practicing gratitude will be a very grateful person. . . Expressing gratitude can, indeed, change our way of seeing ourselves and the world."

---
---
Living on Purpose

a month long distance learning program
Jan. 11 - Feb. 10, 2020
You are invited to join us for a month-long journey, right from the comfort of your own home, to start off the New Year. Our Living on Purpose program will give you a chance to set your compass for 2015, while enjoying the camaraderie of our online global community.
Many of us desire to live a more purposeful life. We want to use our time well, to put our energy towards that which truly matters, to leave behind a positive legacy. But when we step back and take an honest look at how we're living . . . we're not satisfied. Maybe we're spending too much time doing things that feel urgent, but aren't particularly important. Maybe we find ourselves frequently being pulled off course by our feelings - feelings of fear, anxiety, or depression. Maybe we just procrastinate on doing what we know we need to do or maybe we're just confused about what our purpose should really be.
This course is designed to help you get on the path to a more purposeful life. We'll draw on exercises of self-reflection (Naikan) and methods from Morita therapy (known as the Psychology of Action). We'll incorporate ideas from Viktor Frankl, Stephen Covey, and William Damon. This is a course about direction - about finding direction, setting direction, and staying on course.
Click here to register for this program.
Members $68 (reg. $78)
Non-member $83 (reg. $93)
---
The ToDo Institute Membership
Become a ToDo member!
For only $30, Basic Membership includes:
Subscription to Thirty Thousand Days: A Journal for Purposeful Living
Complete access to ToDo's Library of Japanese Psychology
Discounts on book purchases, program registrations and individual consultations
Periodic member webinars and other member resources throughout the year
We are a nonprofit organization
Copyright © 1996-2013 ToDo Institute. All rights reserved.